Quanta Capsule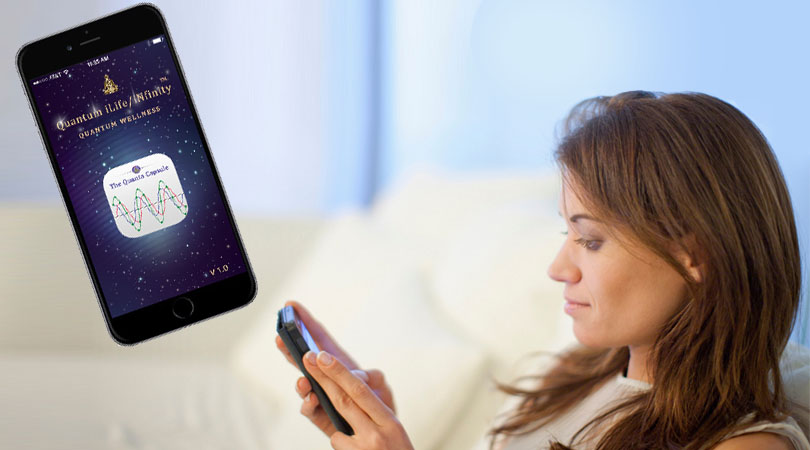 The Quanta Capsule is a standalone app that your clients can install on their Apple or Android smartphone/tablet, so they can receive a 'pack' of therapeutic energetic frequencies prepared by their practitioner, to run each day at home. The prac titioner prepares the personalized pack during or after a consultation using the Life Insights app, and then just emails the pack to the client to continue their therapy at home.
In short, with the Quanta Capsule you can send personalized therapy to each of your clients without them having to come and see you for each session. It's an easy and practical tool to maintain therapy for your clients.
As a practitioner, you can buy multiple licences at a preferential rate so you can, if you so wish, sell them on to your clients. You just need to send them the unlock code that you receive when you order below.
Your client can buy their licence individually, too, right here.
Create a therapy pack for your client

You run an Life Insights analysis and therapy session during a consultation with your client, or, if you are working remotely, you can even run a remote scan. Then you add all the frequencies the client needs to the Multilayer Rx tray in your Life Insights app, and create a 'therapy pack' that you then send by email to your client to use for 5 days, thanks to the Quanta Capsule installed on their device at home.
No need to leave home

When you client can't or doesn't want to come and see you in person, you can run a remote scan on Life Insights and send the therapy to your client right away. Your client runs their therapy in the comfort of their home on their portable device.
Step 1 (Practitioner):
Run the Life Insights app scan on your client and put any items you want the client to rebalance at home in the Multilayer Rx tray.
Then click on the settings icon on the DaVinci screen, and then on 'Activate Quanta Capsule'. The app will ask you to create a 5 digit code for the client to acces the therapy pack at home (client needs to have installed the Quanta Capsule on their device beforehand).
Then, the app will ask you to send an email to your client with their activation codes, so all you need is their email address. You can personalize the email before sending it.
Step 2: 
Once your client has bought and installed the Quanta Capsule on their device, they receive your email with the activation codes.
Your client opens the Capsule app and enters the codes you sent. In the top right corner they click on 'Import Quanta' (Zone 1 in the picture) and enter the Quanta Code sent by email and the 5 digit code you created for them.

The items you prepared for them in the therapy pack then appear in the Quanta Capsule app (Zone 2).
All your client then needs to do is lide the items into the Multilayer tray (Zone 3), select the duration with the time bar, and sit back to enjoy a relxing therapy session at home.
Important: Any items sent in a pack are active for 5 days only. After that they will disappear, ready for you to send a new pack.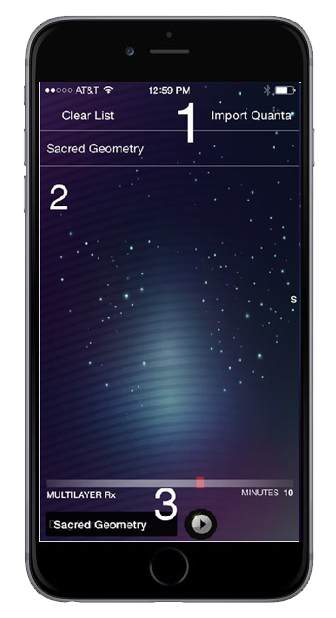 Buy multiple Quanta Capsule licences
Important: you can attribute these licences to each client individually. In order to personalize each licence, please provide where possible each customer's name and email address when you hand out a licence.